Consteel 14 is a powerful analysis and design software for structural engineers. Watch our video how to get started with Consteel.
Contents
Load sections
Creating beams and columns
Place supports
Haunch definition
Frame corner definition
gate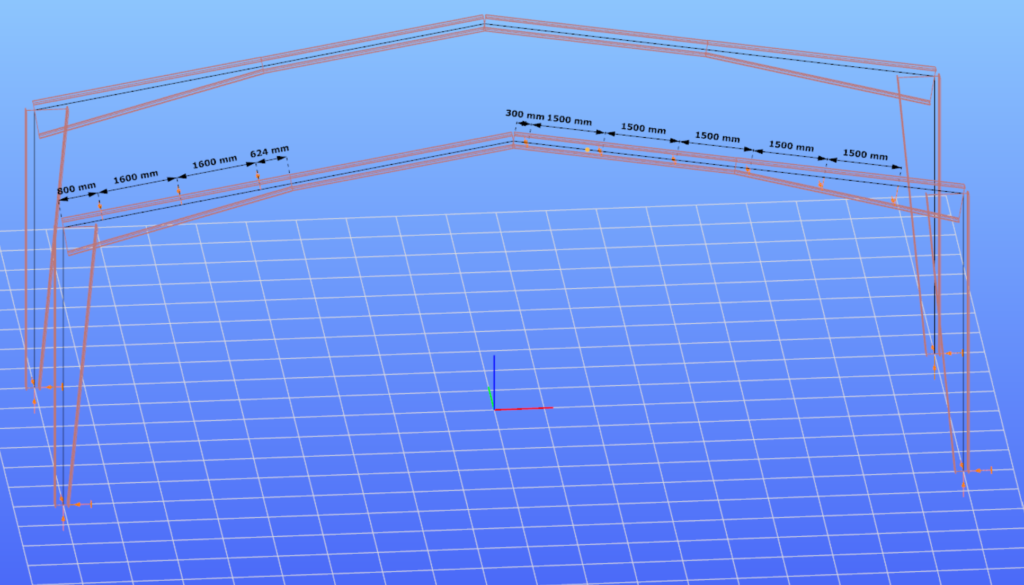 Read our tips and tricks about Placing of multiple point supports for more information.
Version: CS14.1000
Click the button below to download the example model.
gate
Introduction
In Consteel there are several opportunities to place the point supports you need in a quick and effective way.
Multiple placing of column bases
In case you imported a model from another software and there are no supports defined or for some reason you decided to define the supports after modelling the whole building, it is not necessary to place every support one-by-one by clicking the end of all of the columns. To save time, click Multiple placing function (black arrow) on Point support dialog after setting the support type and select the columns with selection window.
Multiple placing on members
It is also possible to use the Multiple support function of the same Point support dialog to place the supports representing the girts/purlins and flange braces of a frame. Distribution and eccentricity of the supports can be defined. If the distribution given is not suitable for the member, Consteel will ignore the distances which are outside the member length (3rd 1600mm on the picture below) even if there is another member with the same reference line.
gate