From now, it is faster, easier, and more convenient to contact Consteel support, as the application form is now available directly from Consteel. The new development also allows users to send ideas or reach learning materials while working in Consteel. Let's see this feature more in-depth.
Extended Help menu
We have extended the top Help menu with different options according to your needs. The menu has been divided into two sections, the first includes links to the Online Manual, to the Descript Manual, and to a filtered selection of our Knowledge Base with tutorials and guides. No need to login to our website as it will be done automatically through Consteel if you use it with online protection.
The second section is for support-related requests. The "Get Support" command opens our Support system notification window to ask for help issues regarding Consteel. If you have trouble with licensing then you will need to click on the "Report licensing issue" command. We would like to hear your ideas regarding Consteel as well, so if you have any feedback, click on the "Send feedback" command and share your thoughts with us! Your email address will fill in automatically.

The new Help tab
We have implemented a new "Help" tab for the essential support-related requests into the graphical interface to make posting support issues more convenient.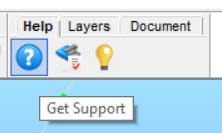 These support options are also available from the left bottom side of the Project Center.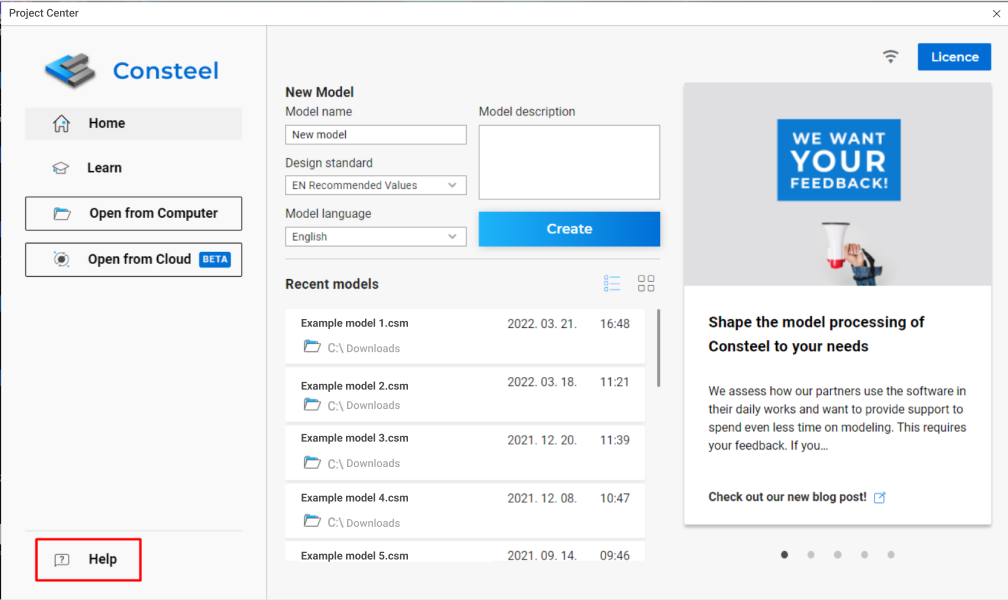 When you open a new support request, report a licensing issue, or request a feature, please add as much information as you can, so we can help you more effectively. If you are facing any issues, attach your Consteel model and screenshots to your request as well. If possible, please always include the version number of the Consteel you are currently using.
We hope you find our development useful. This feature is available for users with Pro or Premium memberships. Feel free to get in touch with us as we only can be better if we hear your feedback.