Knowledge base
Member in torsion (torsion by transverse concentrated load on mono-symmetric I section) - Verification example
May 26, 2022
1 min read
Member in torsion (torsion by transverse concentrated load on mono-symmetric I section) - Verification example
Introduction
Our verification examples are created to be able to compare hand calculation results with Consteel anaysis results with using either 7DOF beam or shell finite elements. This example is a member of mono-symmetric I- section loaded with transverse concentrated load.
Geometry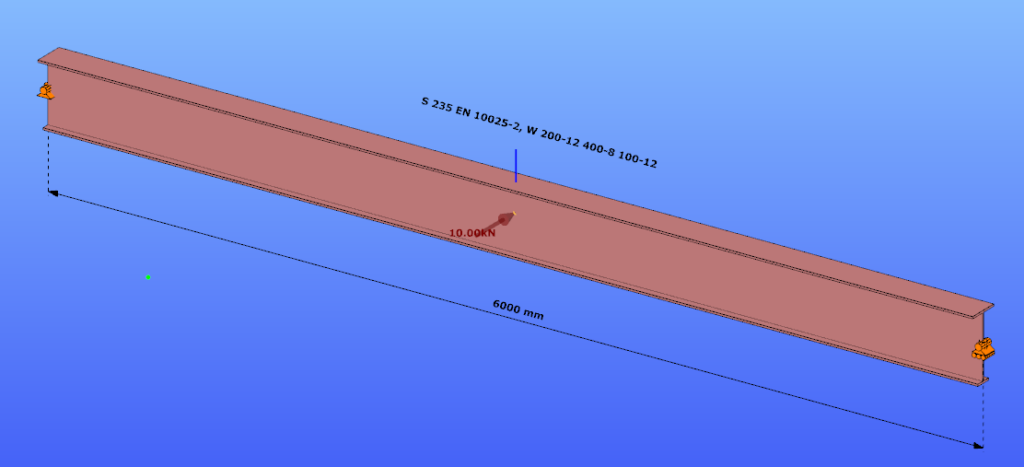 Calculation by hand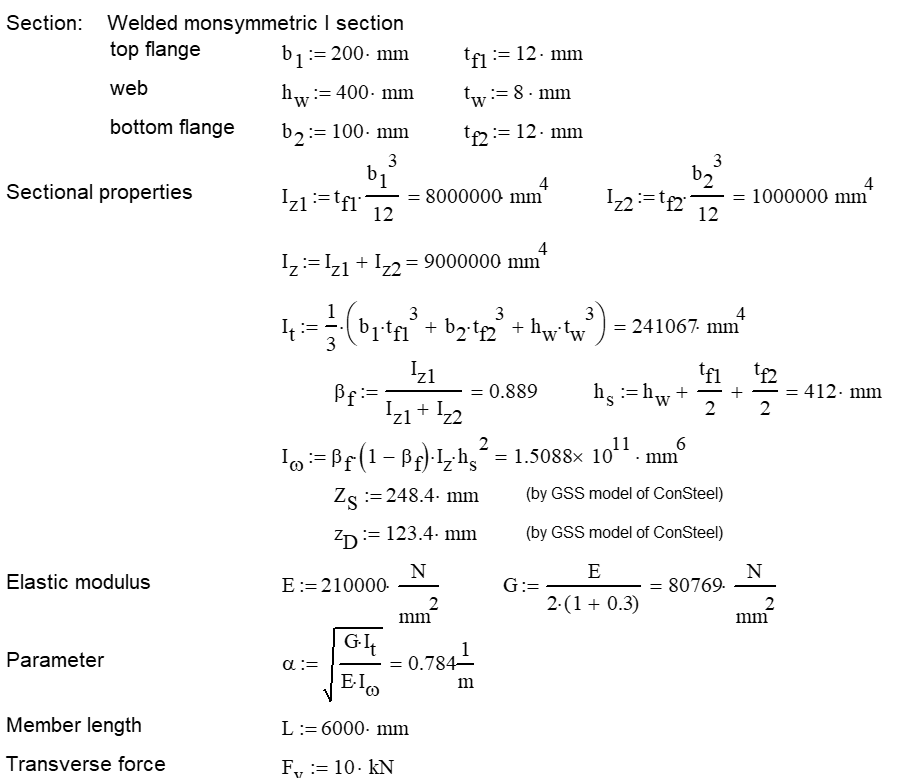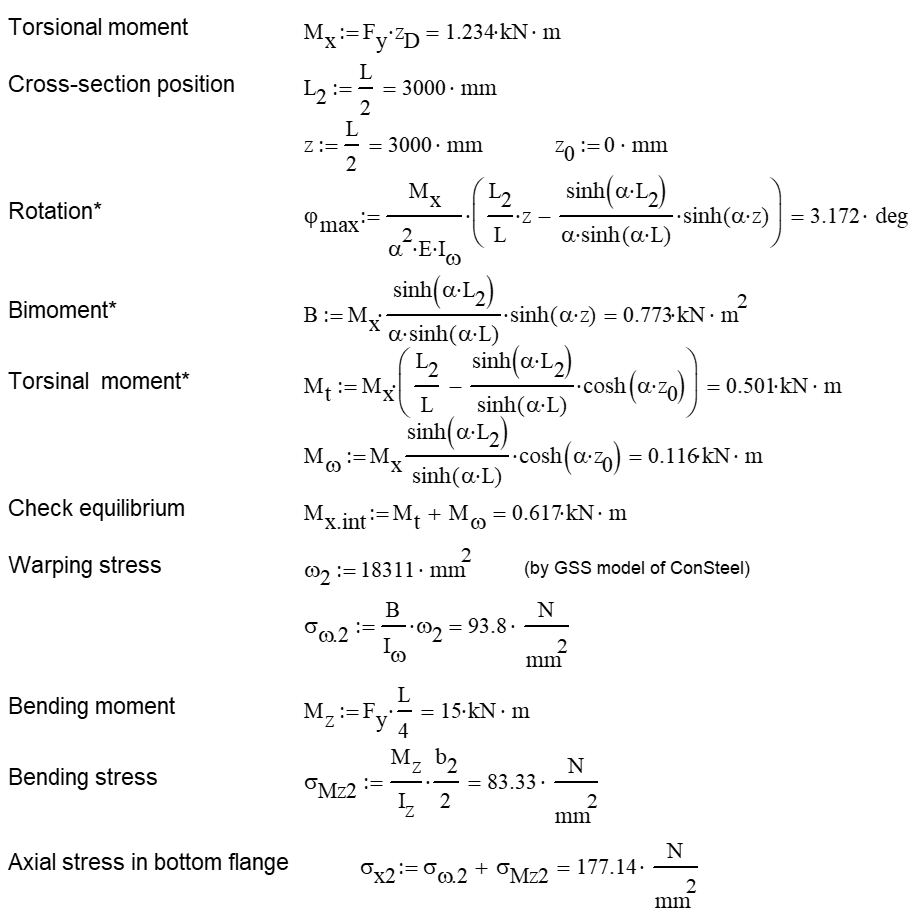 Computation by Consteel
Version nr: Consteel 15 build 1488
Deformation of the member with the numerical value of the maximum rotation (self-weight is neglected):

Please log in to view this content.
Online service access and support options are based on subscription plans. If you cannot view this content, contact our sales department to upgrade your subscription.
Back