Introduction
In Consteel a great variety of EN National Annexes can be used for structural design. It is possible to review the existing annexes in the Standards menu. In case you can not find the annex you need, you are still able to define a new, custom one in an easy way.
How it works

The following annexes are available in Consteel 14 at the moment:
Recommended, Hungarian, Dutch, Finnish, Singapore, Portuguese, Swedish, Austrian, Polish, German, Greek, Cyprian, UK, Romanian, Croatian. Spanish and Italian standards are EN-conform codes but not officially NA's.
In Consteel 15, French national annex is added to the list of available NA's.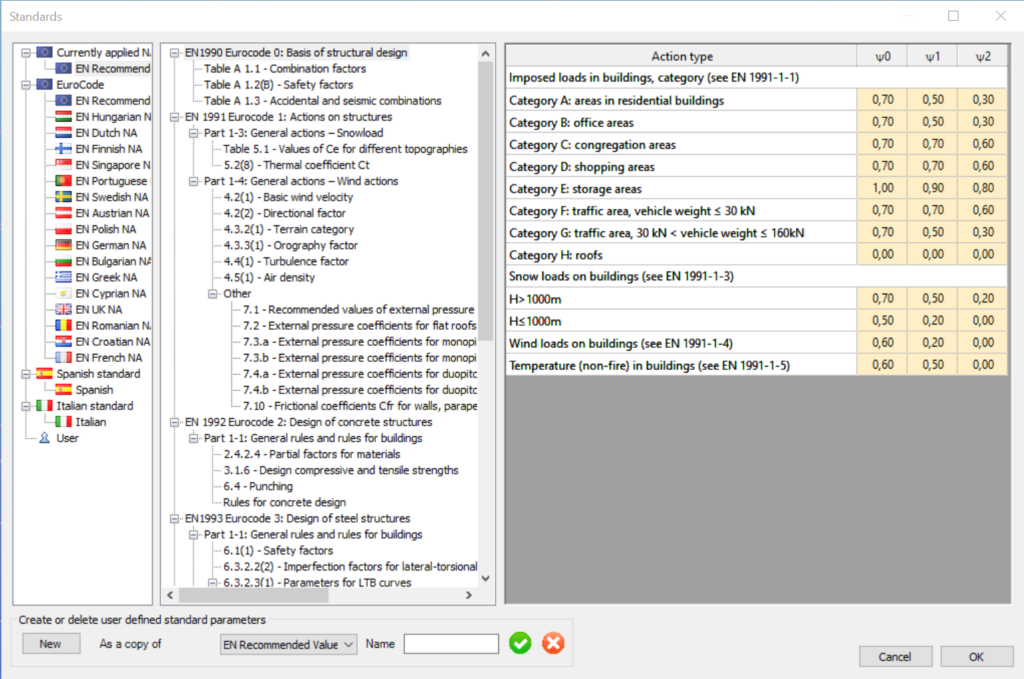 By selecting a standard on the left side of the Standards dialog, all of the parameters, combination factors, safety factors can be checked by chapters.
If a user defined annex is necessary, it can be created by selecting the existing annex which is the most similar in parameters to our needs, and then by clicking the New button on the bottom left side of the dialog. With this action a user defined annex is generated having the same parameters as the selected annex before. The difference is that the parameters of the copy are editable, and so the necessary set of parameters can be used for the design.
gate